Excavator Autos Best Practices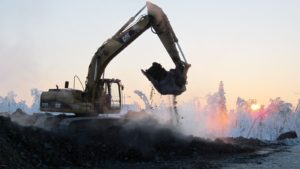 A Few Key Best Practices When Using Depth Autos (Excavators)
Performance is improved when the fully extended linkage is backed off of the snubber
slightly before starting a pass. Shortening the pass in general tends to improve Autos
performance.
Fine Tuning the Automatics is recommended for all excavators experiencing oscillation or
unpredictable grading accuracy, if you are interested in Automatics Tuning please contact
your Sitech Northland representative.
Hydraulic Oil temperature is above 120F. This greatly improves Auto performance.
For more best practices while using Depth Autos click the button below.